David Farris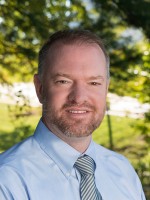 Dr. David Farris is currently the Executive Director of Safety and Emergency Management. David joined George Mason University as Chemical Hygiene Officer in August 2004. In this role, he was instrumental in developing laboratory safety program and created emergency response plans in accordance with federal and state environmental regulations. David's role evolved and he became responsible for managing and developing safety programs in a broader sense for the university specifically in the areas of occupational safety and environmental compliance where he established the university's first Environmental Management System. In 2008, David became Director of Emergency Preparedness and Response.  Since then, fire safety and occupational safety were added to his portfolio in 2010 and 2014 respectively. David focuses on ensuring that emergency plans are designed, implemented and practiced, as well as the development and implementation of fire safety and occupational safety strategies at Mason.
Prior to working at Mason, David was at Clean Harbors Environmental Services. During David's tenure at Clean Harbors he served as a lead field chemist, regional manager, technical service specialist, sales representative, and project manager in the areas of business development, environmental compliance, emergency response, environmental remediation, and industrial services.
David graduated from Texas A&M University with a Bachelor of Arts degree in biology, received a Master's degree in Business Administration from Mason's School of Management in May 2007, and received a Ph.D. in Education from George Mason University's College of Education and Human Development in 2016. David is Certified Emergency Manager, a credential awarded by the International Association of Emergency Managers.